Portfolio
Mind of a Champion | The Link List | Party Hearty Favors
---
Mind of a Champion
Sports Psychology services and newsletters. Client wanted a site that would allow people to sign up for member accounts and pay for e-mail consultation and e-mail newsletters. Layout done in XHTML with CSS positioning. Content Management System and Member section utilize PHP programming, MySQL Database.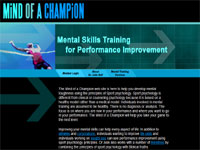 Back to Top
The Link List
The Link List is a group of web designers, virtual assistants, programmers, etc. who had a desire to be affiliated with each other and at the same time provide a resource to the internet community. As a team member, I contributed in building the back-end / front-end PHP system to facilitate in gathering member web site information and links.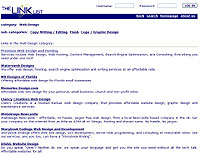 Back to Top
Party Hearty Favors
Contracted by AmandaMarks Business Solutions, I developed a PHP e-commerce catalogue and product management back-end application for display of products and integration into Mals-e shopping cart based on client's requirements of layout and discount information.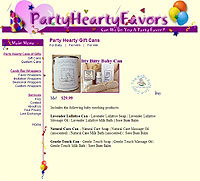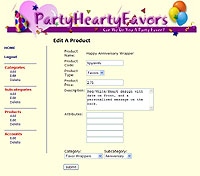 Design, Graphics, & Layout by AmandaMarks Business Solutions.
Back to Top